Arts and Crafts
At The Unit we're big fans of creativity, and we can often be found doing various arts and crafts things! Recently we have been doing origami, metal work, painting canvases, painting old cassette tapes, making graffiti art and much, much more...

Check out some photos of our work below!
Powered by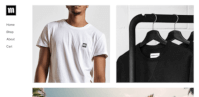 Create your own unique website with customizable templates.